Community Programs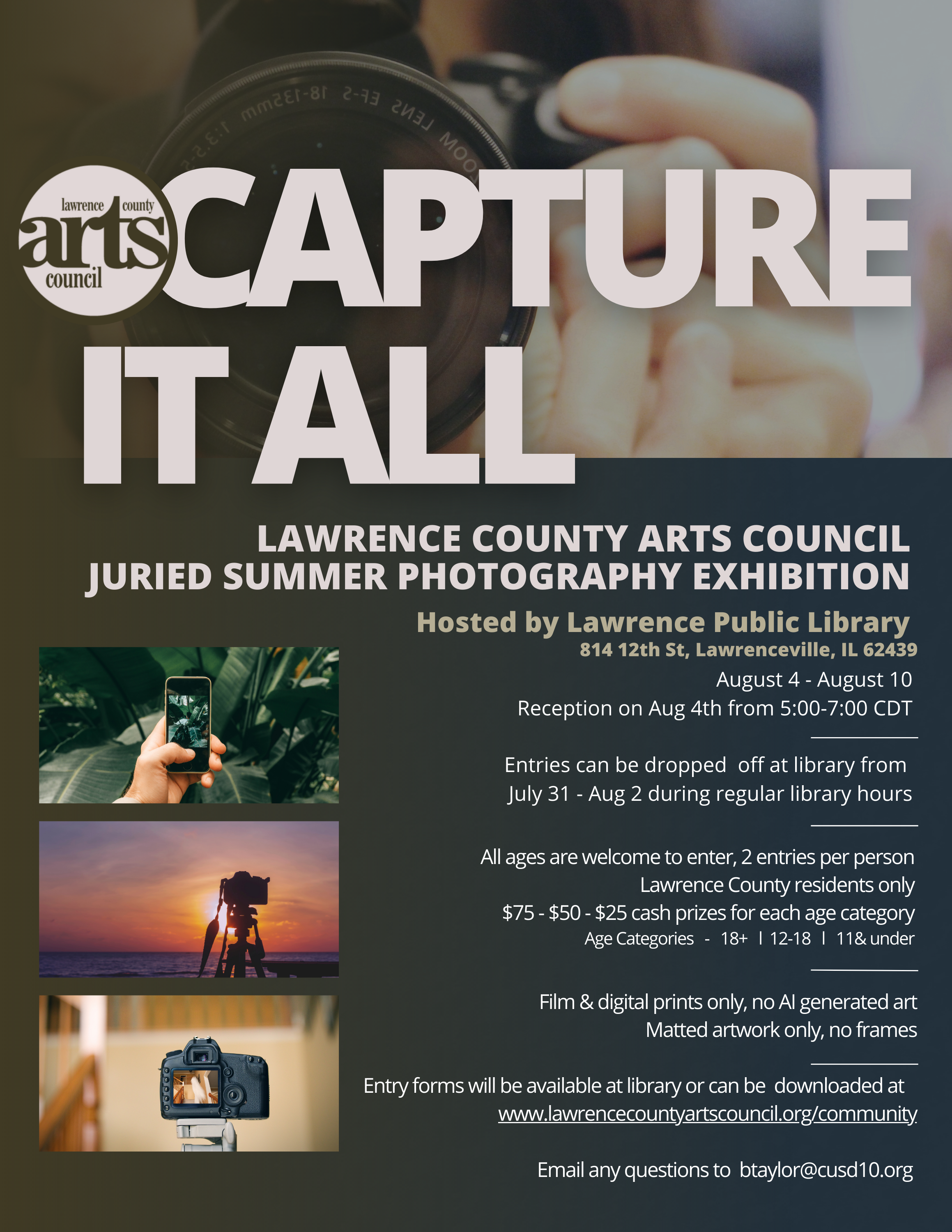 The purpose of the event is to celebrate and promote all Lawrence County artists in our community, providing them with a platform to display their creativity and share their unique perspectives.

WHEN: July 10-14, 2023, Monday - Friday, 9:00am - 1:00 pm CDT.
WHO: For students who will be entering the 3rd grade through entering the 9th (Freshman) grade.
WHAT: Students will be placed into grade level groups with an adult leader. They will learn a skit, which will be performed at the Friday night show. Each group will have an opportunity to work on coming up with their own costumes and props, and they will create their own scenery. Students will have a part in their skit, unless they would rather be a backstage worker. In addition, students will learn stage basics, participate in opening and closing musical numbers, and have a group snack.
WHERE: Lawrenceville High School Auditorium & Cafeteria
COST: $10 per student; $25 max per family. Cost includes t-shirt. Cash, Check, Venmo, or Card.
DEADLINE: June 30th is the deadline for registration to be guaranteed a t-shirt. After June 30th, please call one of the numbers below.
NOTE: Closing performance will be Friday, July 14, at 7:00pm in the LHS Auditorium.
QUESTIONS: Call Cyndi Hays-Morris at 618-943-6290, Ann Atkins at 618-554-8187 or email haysmorris58@gmail.com.
WANT TO VOLUNTEER FOR KTW: Email us at LawrenceCountyArtsCouncil@gmail.com.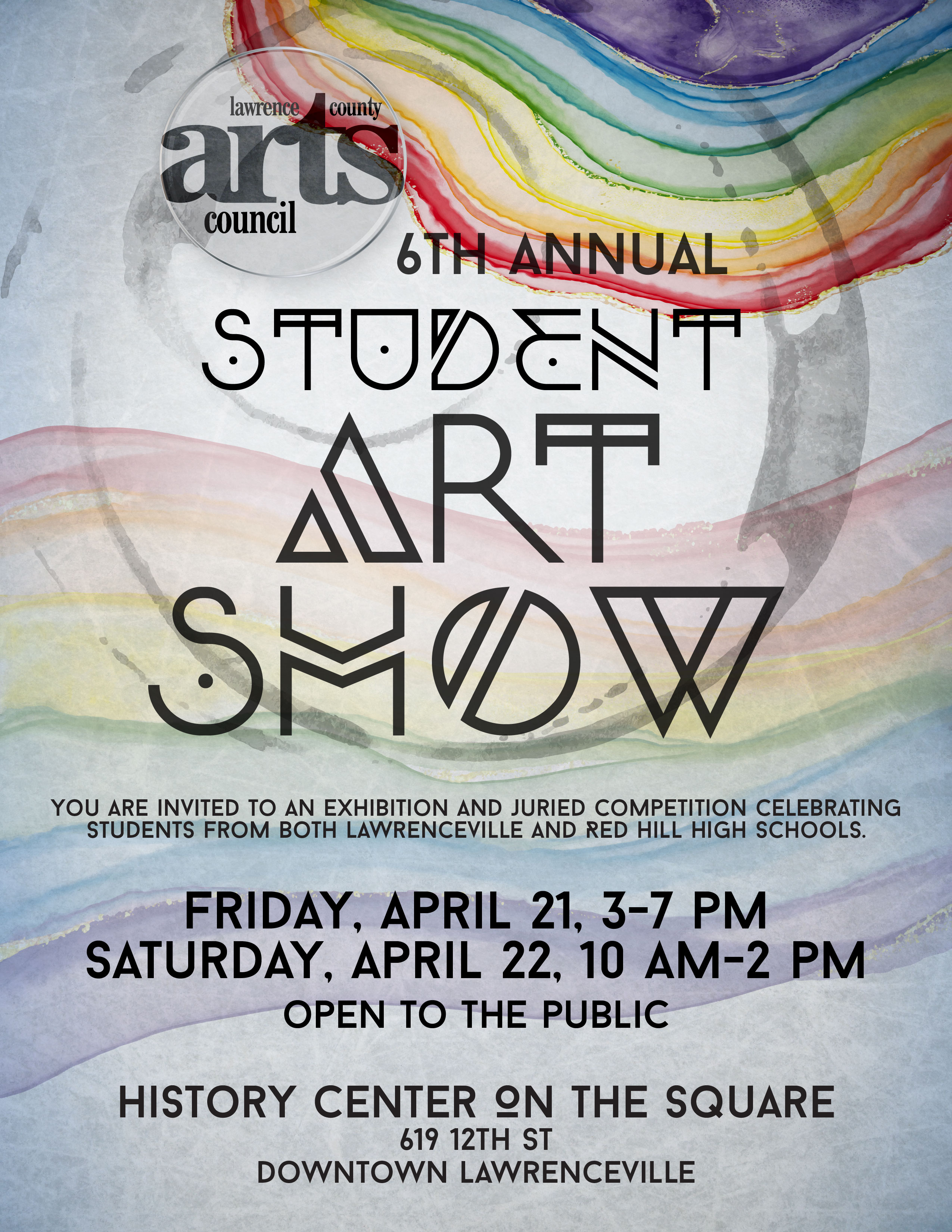 Our annual Student Art Show is an exhibition and juried competition, open to all high school students living in the Illinois 15th Congressional District. Don't miss our showcase of our talented county artists!